President's Select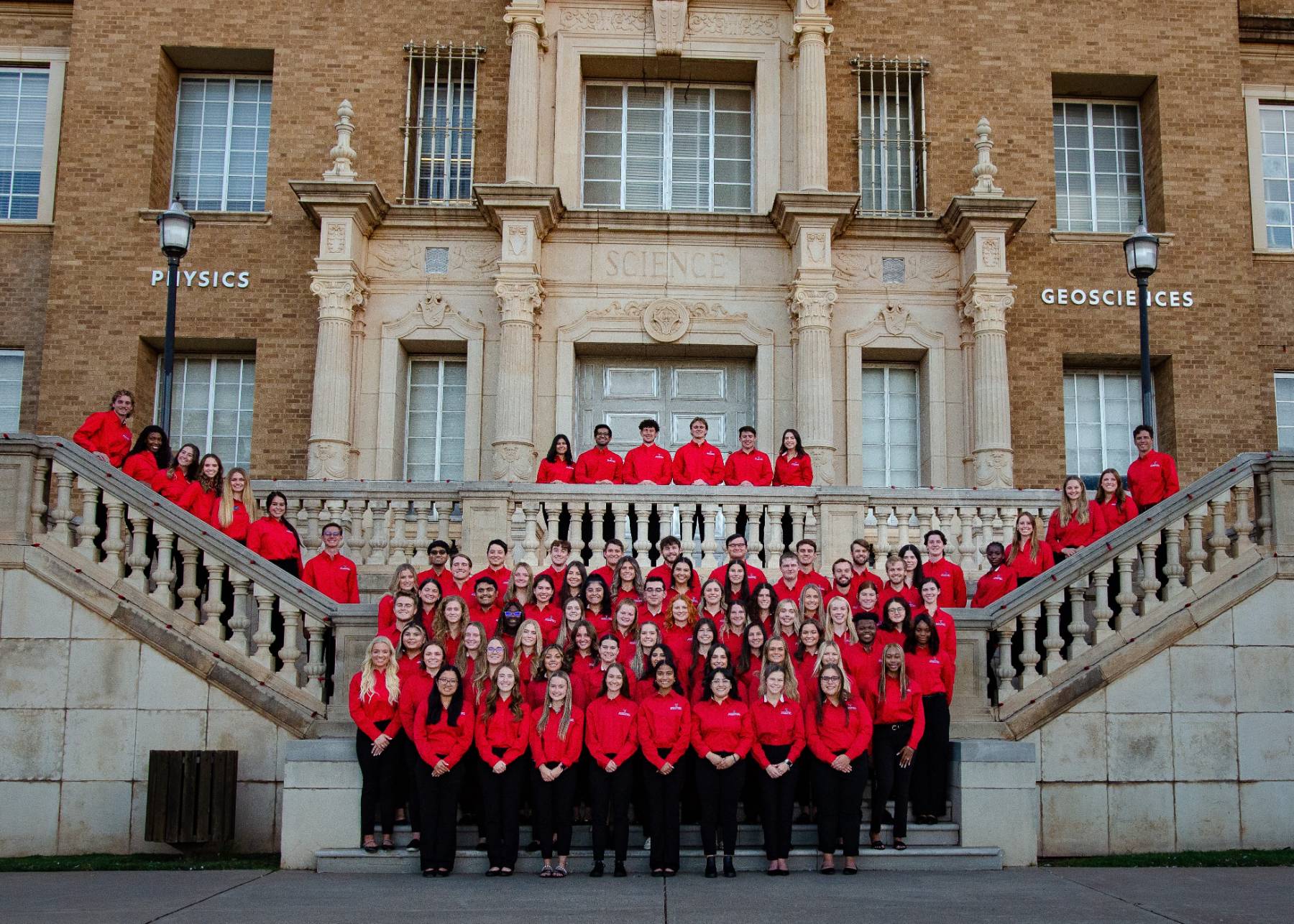 President's Select is a group of Texas Tech University student ambassadors chosen specifically to serve Texas Tech through the Office of the President, Office of Undergraduate Admissions and Texas Tech Athletics in the recruitment of new students and the fostering of relationships with all University publics including prospective students, special guests and alumni.
One of Texas Tech's most recognized organizations, President's Select members are the official ambassadors for Texas Tech representing many facet of the campus. Duties include conducting regular campus tours and attending admissions, athletics and presidential events. Members are actively involved in leadership roles throughout the campus including student government, Greek fraternities and sororities, professional and academic organizations.
Strive for Honor. Learn more about joining President's Select.
2023 Officers
Justin Crounse
President
Macie Miller
Vice President, Office of Undergraduate Admissions
Christopher Prew
Vice President, Texas Tech Athletics
Hannah Fornash
Secretary and Member Management

Kiana Firouzbakht
Treasurer & Member Recruitment

Jacob Simmerman
Communications Director

Advisors
Isabel Torres
Office of the President
isabel.torres@ttu.edu

Ashley Pena
Office of Undergraduate Admissions
ashley.pena@ttu.edu
Contacts
Preslee Quisenberry
Office of Athletics
preslee.quisenberry@ttu.edu
Lesha Weatherford
Office of Athletics
lesha.weatherford@ttu.edu

President's Select
Address

Texas Tech University, 2500 Broadway, Lubbock, TX 79409

Phone

806.742.2011